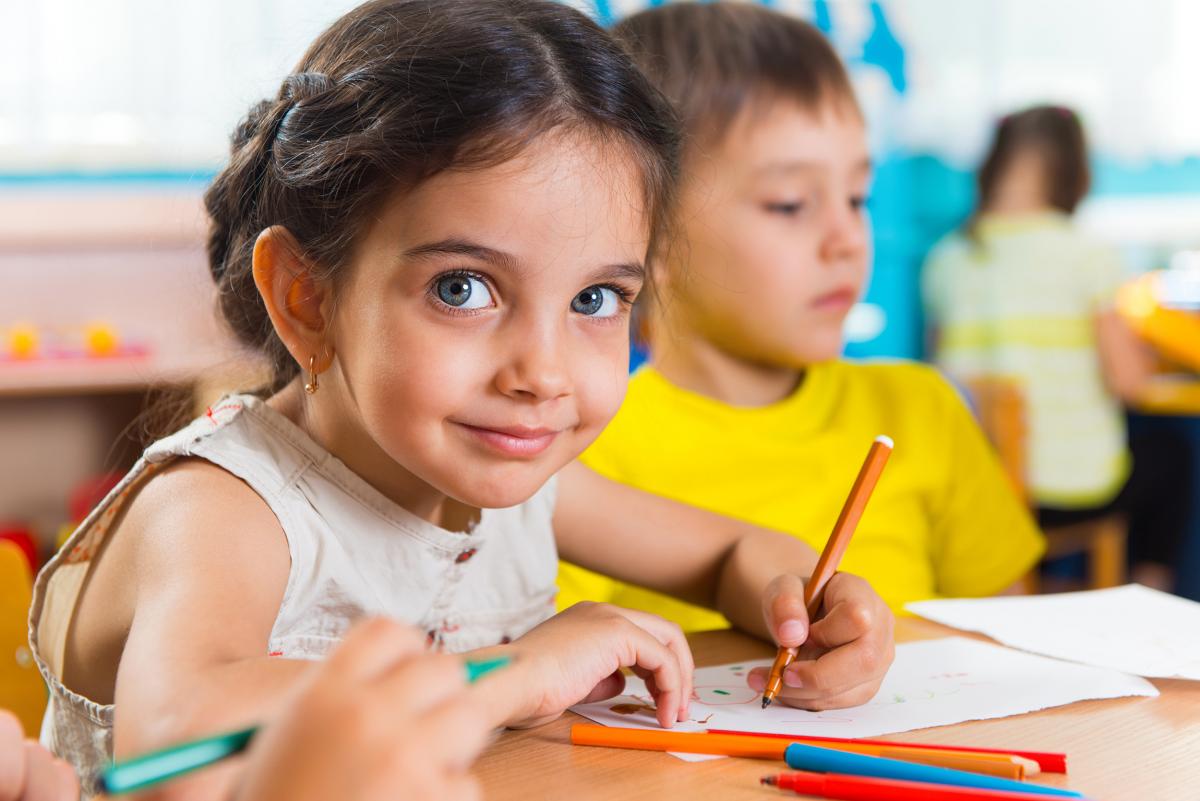 The Jackson County United Fund was founded in 1962 by a group of concerned citizens who wanted to find an easier, and more efficient, way to help the social agencies in our county.
The corporation was organized following many months of planning, and research, by individuals who were members of the Seymour Chamber of Commerce.  They, in turn, drew in other people from throughout the county to form the first Board of Directors for which Don Bollinger was elected chairman.  Joyce Marley was hired as the Executive Secretary. 
The first Kickoff Dinner was held at the Elks Club with the Seymour Rotary Club hosting the event.  George Boas served as the first Drive Chairman, assisted by vice chairmen Arthur Kaufman and Clifford Osterman. There were eleven social agencies involved the first year, most of which are still in the group: Girls Club, Boys Club, Girl Scouts, Boy Scouts, Red Cross, Salvation Army, Mental Health, Council for Retarded, Goodwill, United Cerebral Palsy and the Owls Nest.
The mascot "JACSY" was introduced at the first drive and stood for the slogan "Jackson County Serving You." He was a familiar figure and readily recognized when the fall campaigns began. An annual school contest for grades 1–6 produced a new slogan for the next year's drive. Although JACSY served the United Fund well, the year 2000 brought a new "look" and slogan. "You Give…You Get" accompanied by a new logo helped start the new millennium for the Jackson County United Fund.
One of the unique features of the drive was the formation of the Merit and Booster Clubs.  Merit contributors are individuals who pledge 1/10 of 1% of the goal, and Booster Club contributor's pledge 1/20 of 1%. Later a JACSY Club with pledges of 1/2 the amount of the Booster pledge, and in 1998, a Pacesetter Club which is double the Merit pledge, were added. In 2000, the JACSY Club was renamed the Patron Club. There are also the 1% contributors made up of companies who pledge at least 1% of the goal each year.  These categories have produced continual increases from some 300 individuals and several companies.
Early in our program, employee solicitation was initiated in most of our major industries.  Now most industrial plants and larger business firms are already involved in the program, and their solicitation totals increase each year as more employees take advantage of the payroll deduction plan.
The first drive goal in 1962 was $69,700 and we were able to raise $85,000. Since that time we have been successful in providing our agencies their budget needs.  In the 2000's agencies finally had to add additional fundraisers to increase their funding support. 
In 1982, Ruth Ann Rebber was hired as the Executive Secretary.  In 1990, the Jackson County United Fund was given an opportunity to expand administrative services through a grant supported by Lilly Endowment and administered by the Indiana Association of United Ways. The staff increased to two full time members with this grant. This partnership has continued with continued grant support and training opportunities offered by the state association.
Day of Caring was instituted in 1996 to offer sweat equity projects to United Way partner agencies and other not for profits in Jackson County.  Since then work has been completed throughout the county.  Day of Caring expands agency funding and offers repairs, construction, client services and other work with donations and time so United Way donations can support service to clients, not repairs. Each year more than 200 volunteers come together to Live United in the fun and work filled day.
The Jackson County United Fund joined United Way of America (UWA) in 2003 in order to assure maximum funding for local agencies and programs.  This membership has allowed us to bring more local dollars back to the county through the eWay distribution system for national firms.  UWA membership has also given us more access to training.  Finally, by meeting all UWA guidelines, donors are assured the highest level of fiduciary accountability is achieved through the Standard M measurement.  Jackson County United Fund then became Jackson County United Way (JCUW).
Through the 1990s and 2000s, Jackson County United Fund/Way was instrumental in the development of the Community Agency Building, Jackson County Community Health Center, and CASA program through collaboration and coordination of grant opportunities and organizational management. 
Since 2003 JCUW has been involved with 4 matching grant programs (4community, 4c2, 1010, and 1213)  funded by Lilly Endowment through the Indiana Association of United Ways.  The grants have resulted in the United Way 2-1-1 information and referral support line; developed the 3rd court, the Family Preschool program, Jackson County Successful Schools (including Jump Start Kindergarten), and Financial Stability Programming including Bridges Out of Poverty. 
In 2007, the 4c2 grant initiative brought together all 4 county school systems, Child Care Network, Healthy Families, Read Jackson County and other local individuals interested in early childhood education and successful school readiness.  From this, the Jackson County Successful Schools Initiative was born. This program developed the 13 Power Standards for preschool readiness; opened JumpStart Kindergarten programs in Brownstown, Crothersville and Medora; expanded the Family Preschool program at a second site and continues to provide services to families to prepare their children to enter school ready to learn.
In June 2008, parts of Jackson County were devastated after being hit by a flash flood.  Brownstown, Medora and Seymour were affected.  Over 195 families' homes were affected.  JCUW convened governmental and non-profit organizations to form the Jackson County Long Term Recovery Committee (JCLTRC). JCLTRC provided informational sessions about registering for FEMA, what help would be available, and how to move forward after the disaster.  In the midst of recovering from the flood, Jackson County was hit again by the Hurricane Ike windstorm affecting another 91 families.  JCUW received a $300,000 grant from IaUW's IND-Fund and Lilly Endowment.  Within 18 months, the JCLTRC met clients needs (basic needs, mucking out houses, trash removal, rebuilding materials, volunteer support, and emotional, spiritual and mental care.)  The JCLTRC now has a plan in place for future disasters and how to form.  They are written into the County's plan for Disaster Preparedness.
In 2009, Charity Tracker, an online resource tracking system, began with 20 agencies and 34 agents currently tracking resources being delivered to local clients, to reduce duplication and maximize resources.  Since its opening in March 2009, food, clothing, Christmas toys, utility assistance and other services have been delivered to 4,491 cases for total assistance of $165,317.  Again, the initial support for this program came from IaUW and Lilly Endowment.
Stuff the Bus was launched the last weekend of July 2009.  The weekend event gave individuals an opportunity to donate school supplies to support all 4 school districts for children getting ready to go back to school.  Since Stuff the Bus' beginning more than $50,000 in school supplies were donated in drop boxes and buses throughout the county!  This event has been managed by volunteers and AmeriCorps members who work with staff to conduct this event with no expense.  
In 2010 JCUW working with grants from IaUW, United Way Worldwide (previously United Way of America) and Walmart Foundation, developed a VITA/EITC site in Jackson County.  This site provides free tax preparation for families qualified families.  
Also in 2010, JCUW received notice that they would be awarded a three-year AmeriCorps program grant.  Within three years, the Jackson County AmeriCorps (JCAC) program grew to meet the needs of our community by providing additional support for direct services and volunteer recruitment.  During the 3 year grant period (2010-2013) Jackson County AmeriCorps program was awarded $513,978 from the State of Indiana's Office of Faith-Based and Community Initiatives (OFBCI). Through the Indiana Commission on Community Service and Volunteerism for a formula-funded AmeriCorps State grant award. The Jackson County AmeriCorps program had 26 part-time members serving in 10 Host Sites (including JCUW partner agencies and other community organizations). 
In 2011, JCUW celebrated its 50 anniversary with a Golden Chairs Luncheon thanking JCUW past presidents and drive chairs.  
In June 2012, long-time Executive Director, Ruth Ann Rebber retired after 30 years of service on the job.  Tonja Couch, was hired as the new Executive Director, in July. 
With new leadership JCUW focused on rebuilding the annual campaign, aligning programs, and engaging county-wide support.  The Board updated the mission, vision and values to reflect where the organization was headed.  JCUW mission is to assess needs, secure resources and strategically invest resource to create lasting change in the areas of education, health, and financial stability.  
In July 2013, JCUW launched, with the support and encouragement of then Redding Elementary Principal Dylan Purlee, the first Rock 'n Ready school supply distribution event supporting students with the school supplies they need to start the year ready to learn.  The program served over 450 students with remaining supplies distributed to all county schools for other students in need. The program has grown to serve nearly 1,000 students. 
In 2014, with the IaUW INvest 1213 Grant JCUW invested grant dollars into education (CCN's JumpStart Kindergarten, Seymour Middle School's Summer Challenge, and Jackson County Industrial Development Corporation's first ever VEX Robotics Countywide Tournament), health (Turning Point's Dating Violence Prevention), & financial stability (Volunteer Income Tax Assistance). 
During JCUW's 18th Annual Day of Caring on May 13, 2014, we celebrated a record breaking day of volunteerism with over 475 volunteers (a percentage increase of over 530%) serving at 74 project sites (a percentage increase over 130).  
JCUW's Volunteer Center strives to match volunteers with local community needs.  Working with a variety of non-profits (including non-UW funded) to connect potential volunteers with service opportunities that fit their passion.  In 2014, JCUW matched 40% more individuals.  Over 700 volunteers served over 3,830 hours throughout the county.  
In January 2015, JCUW celebrated exceeding the annual campaign goal of $745,000 by raising $756,494 for the first time in seven years.  JCUW continued to create new partnerships and improve partnerships with programs such as Rock'n Ready.  Working with the Leadership Jackson County team they launched the Rock'n Run to benefit school children across Jackson County.  The Day of Caring continued to grow and broke records yet again.  
In 2016, JCUW's Free Income Tax Assistance Programs continued to lead the charge with financial stability work.  In 2016, 340 tax returns were prepared at the Jackson County Public Library by 13 volunteers.  Since the program started in 2010, JCUW has helped Jackson County residents claim $1,639,925 in federal and state returns. 
FamilyWize Community Service Partnership was established to reduce the cost of prescriptions for people who live and work in Jackson County. Since this program began, the FamilyWize-United Way partnership with local pharmacies has saved people living here more than $636,223 on everyday prescription costs for conditions such as asthma, high blood pressure, high cholesterol, diabetes and many others. In 2016, the program also provided nearly 85 free flu shots at the Seymour Oktoberfest, Fort Vallonia Days, and Medora Christmas Festival.
JCUW also celebrated the Bicentennial with a Public Art Project featuring six full size sculptures of Bison painted by local artists.  They are placed throughout the county to celebrate our history and beautify our communities!
In May 2016, JCUW celebrated the 20th Annual Day of Caring with over 1,090 volunteers and over 150 project sites.  Due to strong support from Cummins, the Day of Caring saw a 75% increase in volunteers for the day.